* The Ministry of Justice (including the former National Offender Management Service) for its support in our initial development stage, 
* The Big Lottery, European Social Fund and Erasmus+ for supporting special projects,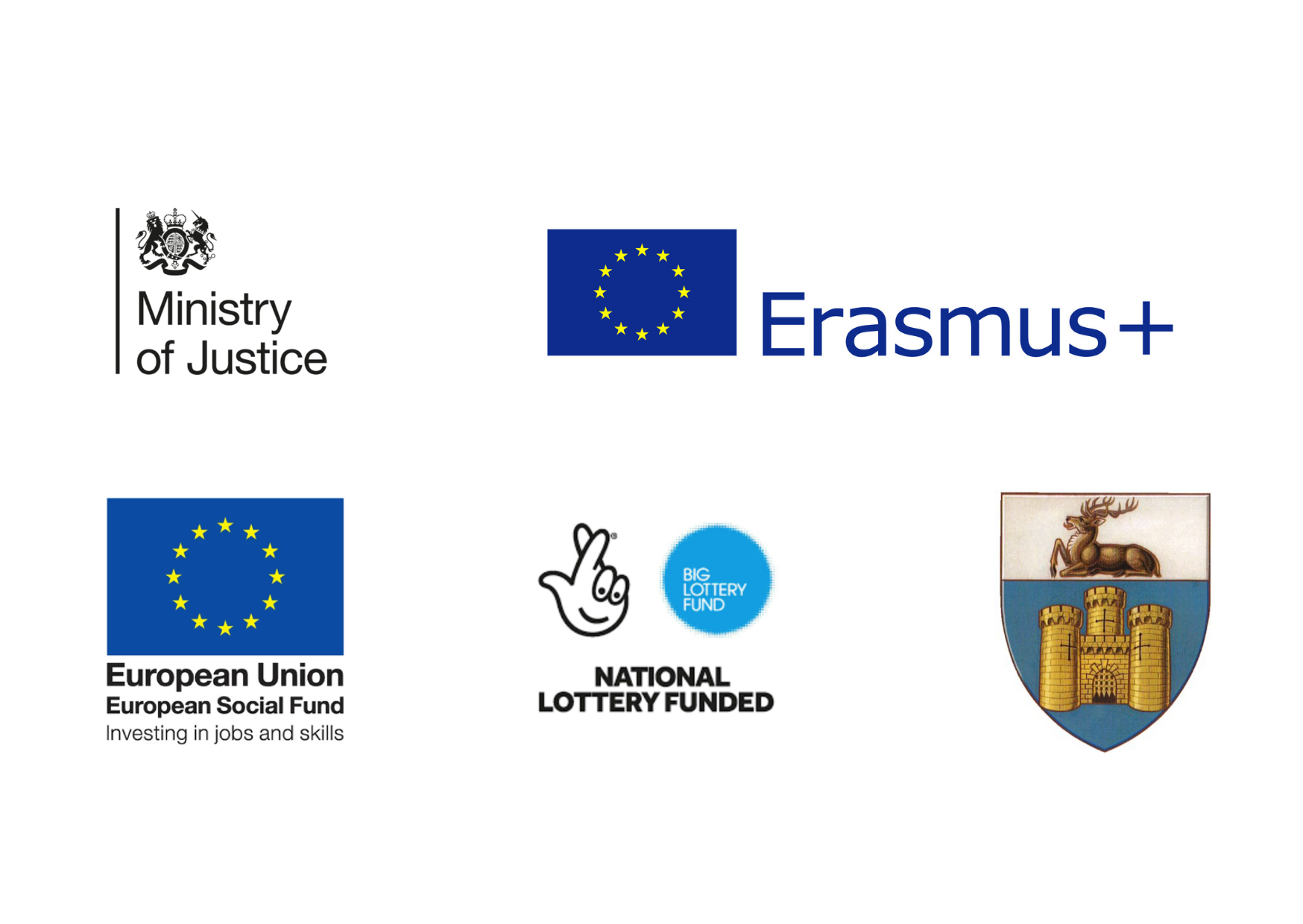 Pictora is proud to be members of Social Enterprise UK, , Buckinghamshire Business First, Clinks and the National Criminal Justice Arts Alliance.
Pictora would like in particular to thank our special project partners:
Associação Humanidades is an innovative not-for-profit organization, supporting people in disadvantaged situations through empowerment and positive learning approaches in order to fight learned helplessness, enlarge their self-determination, autonomy and their use of citizens' rights and duties.
Associação Humanidades works in a regular base with youngsters and families in risk situations, especially young pregnant/mothers (some of whom are migrants) and their children, promoting a holistic support system that provides person-driven integrated services to face early pregnancy/motherhood needs.
Built in 1893, Panevezys Correction House is Lithuania's only women's prison, with around 270 inmates, including underage girls, mothers and their babies together with women offenders of retirement age and beyond. Residential accommodation is provided in rooms for 5 to 16 prisoners.
One of the prisons main objectives is to "provide opportunities for all prisoners to pursue at least some of their individual needs and aspirations to improve the prospects for their successful social resettlement."
As People in Need focuses on development of communities, the youth belong to one of the most important target groups. Since 2011 the organization runs programs, aimed at supporting activism, civic participation and perception of rights and duties among the youth.
Youth groups have been formed in 5 municipalities of Eastern Slovakia, getting together Roma and non-Roma youth with common interest, to help improve the quality of life in their municipalities.
Igaxes3 believe that social inclusion is one shared mission.  To carry it out, Igaxes3, builds alliances with the European Union, the Galician government, local authorities, private companies and other social organisations.
Igaxes3 is part of a range of networks including the European Anti-Poverty Network, the Federation of Autonomy Projects (FEPA) and Red Araña (Spider Network).
NGO Pro Civitas was founded in 2007 and its main focus is on offering various labour market and social services to unemployed and socially excluded people in Tallinn.
Pro Civitas runs projects for integrating young unemployed back to labour market through offering them entrepreneurship training and trainings in different fields of creative industry.
Insider Access is a not-for-profit social enterprise focusing on the engagement of non-traditional learners who are unemployed, isolated or disadvantaged into informal, non-formal and accredited learning, in order to break the barriers which hold them back and to help them to achieve their fullest potential in their life and society.
The Arts Society Gade Valley is one of the longest standing member societies of The Arts Society (formerly NADFAS) a leading educational arts charity. (www.theartssociety.org).
2makeit is a charity that helps rehabilitate prisoners and ex-prisoners by offering them creative expression through programmes in skills such as music, art and writing.
Business and Corporate Management was established in 2002, to provide a range of project management and business services to the 3rd sector, SME's and larger organisations.
Since 2002 BCM has provide a wide range of services to organisations across the UK and managed diverse projects across Europe.